Neil Montanus' latest project is a stunning series of utterly unique psychedelic prints resulting from an incredible photographic discovery.
The legendary Kodak photographer discovered that microscopic bacteria had invaded the individual layers of photographic emulsion of some of his vintage advertising pictures kept in an unusually damp part of his basement.
The results are a stunning juxtaposition of vintage madmen-era advertising photography with an amazingly detailed and unexpected metamorphosis between the real and the surreal. They have been totally transformed into beautiful abstract colors that you see these images. And none of this work is digitally manipulated in any way – no Photoshop, no tricks - nothing.
Kodak film scientists have verified that these images were caused by microscopic bacteria getting into images in the layers of film. Millions of the microbes are attracted by the gelatin within the various layers. As one of the technicians said, "the bacteria eat into the gelatin because it's like food to them" (think Jell-O).
I've been told that they've never seen any thing like this before and that it is probably the first time anyone has seen this kind of transformed film product. Interestingly, these photos nearly never saw the light of day. In fact, during a mission to clean out his basement, Neil had already tossed these slides into the garbage when he decided to take another look. At first glance, they appeared to be ruined after decades of improper storage. But after further inspection, he began to realize the amazing transformation that had taken place - Jim Montanus
This fascinating television news story summarizes how the bacteria
prints were created with a trip into Neil Montanus' basement:
Neil poses next to his bacteria collection of images at an exhibition in the prestigious Vignelli Center
at the Rochester Institute of Technology.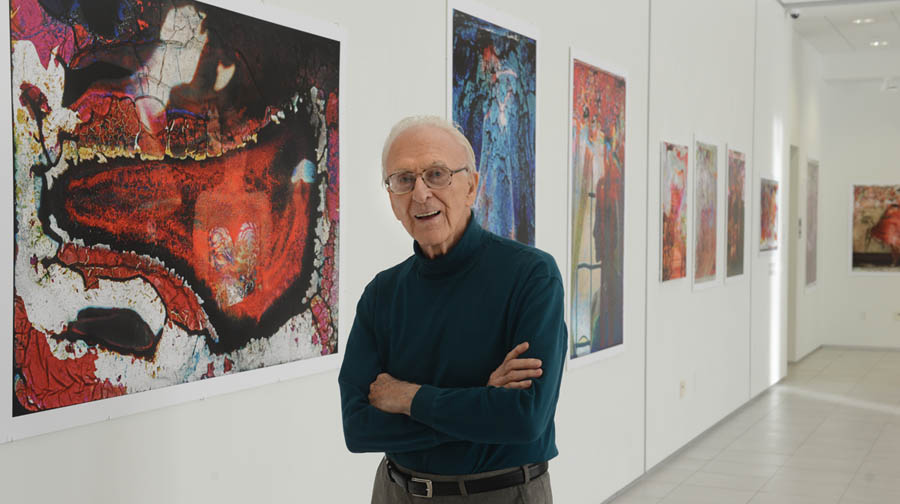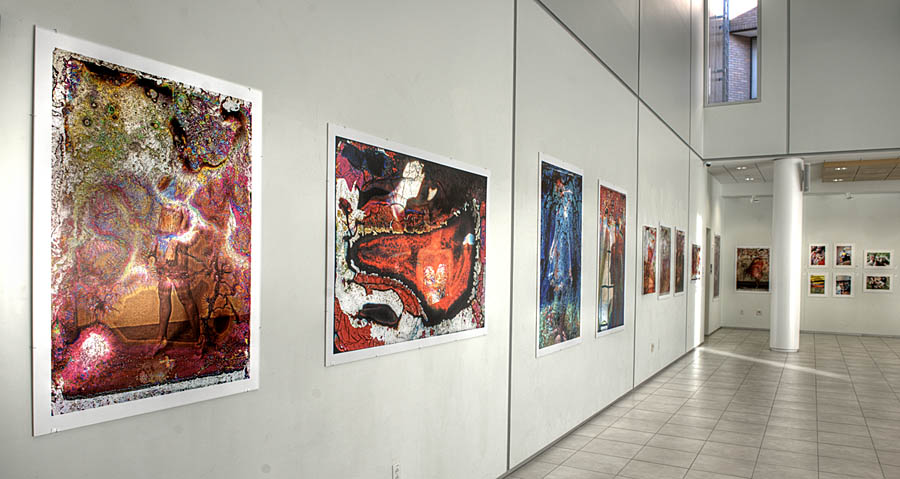 ---
| | |
| --- | --- |
| | Picture of Neil photographing model with 8x10 camera in Kodak Studios. Approx. 1959. View larger image |
---
---
Girl with candelabra in doorway of East Avenue mansion in Rochester, NY. Neil wanted to get pictures before it was going to be demolished to make way for
condominiums. View larger image
---
---
---
---
---
---
Original subject unknown.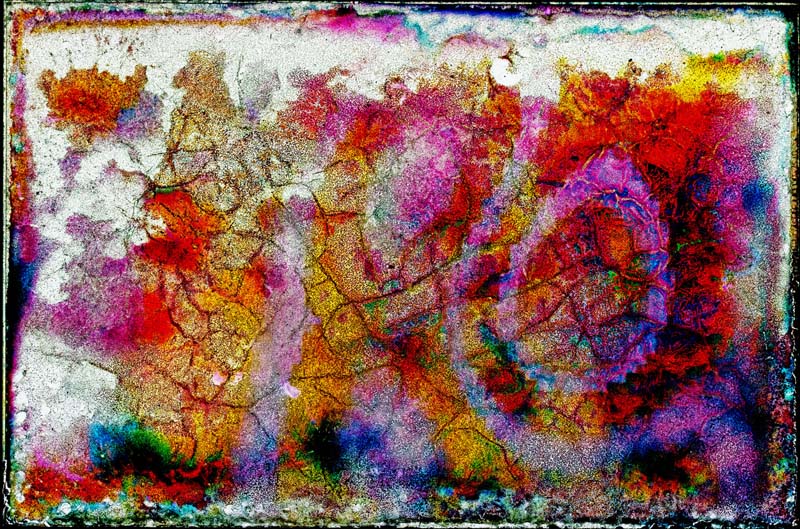 View larger image
---
---
---
---
---
---
---
---
---
---
Career Overview

The Coloramas

Bacteria Prints

More Vintage Work

Contact us
Recent Press

Our Current Exhibit

| | | |
| --- | --- | --- |
| © 2011 Neil Montanus. All rights reserved. | | |