About Montanus Photography

Neil Montanus bio

Jim Montanus bio

View our recent press articles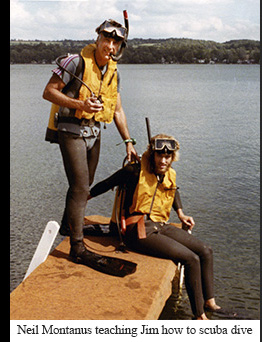 Jim Montanus was born in Rochester New York in 1961 and grew up in northwest Greece, New York and attended the Hilton School District, graduating in 1979.
As the son of legendary Kodak photographer Neil Montanus, he has been around photography his entire life. But it wasn't until his college years that he became intensely interested in photography.
Ironically, Jim hated photography as a child. His Dad was constantly - and irritatingly - shooting pictures of everyone and everything. He was relentless. Jim and his siblings had to stop and pose constantly. From Christmas morning - where his Dad would be waiting with movie lights set up along side a 16mm movie camera - to family picnics, vacations and just about everything else, his Dad never stopped shooting.
Fast forward a few years to when his Dad became Kodak's underwater photography specialist, among many other specialties. He taught Jim and his brother Dan from a young age to scuba dive and they became his part-time underwater photography assistants. This all culminated one particular 'business trip' of note: a two-week long photographic odyssey aboard a chartered 50-foot yacht sailing around some of the most exotic locations in the Caribbean taking pictures - topside and underwater - all on Kodak's dime. Suddenly, photography wasn't such a pain any more.

The college years - interest in photography blooms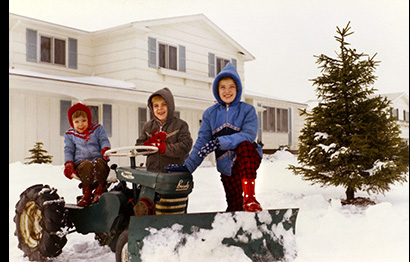 As a journalism major at Brockport College, Jim began writing for the campus newspaper, The Stylus - a requirement for the news writing 101 class he was enrolled in. But he also started taking an occasional picture for the paper. And that occasional picture eventually turned into being the principal photographer and photography editor for the Stylus. He took his photographic assignments very seriously and worked very hard to hone his craft, working more than 40 hours per week on his newspaper assignments - in addition to his class work.
It was also during this time that Jim became very interested in fine art photography, landscapes, fine portraiture and much more. He traveled around the immediate region and beyond taking thousands of pictures, all the while learning from his father, who "taught him everything he knows."
Jim took several internships, including writing for the Greece Post Newspaper and SUNY Brockport Office of Communications where he wrote for various college publications. But like with everything else he did, once his employers discovered his photographic ability, he was taking numerous photos for publication as well.

First job out of college: University of Rochester Staff Photographer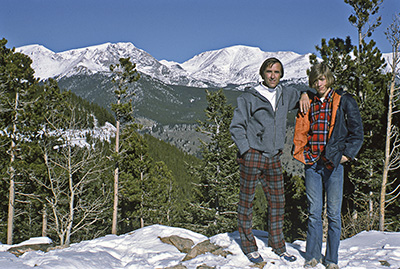 After college, Jim applied for the recently vacated job of Staff Photographer, University of Rochester Public Relations. Because of his extensive photographic experience, he was chosen over 200 applicants and accepted the job where he remained for the next eight years.
At the U of R, Jim created images for the University's finest publications including The Rochester Review (alumni magazine), Currents, Undergraduate and Graduate Bulletins, and the University's Prospectus. Many of his assignments were at the Strong Hospital, Simon School of Business administration, College of Arts and Sciences, Warner Graduate School of Education and his favorite, the Eastman School of Music where he had taken both piano and trombone lessens as a youth.
He also supplied photographs of U of R various media, including New York Times, Boston Globe, Chicago Tribune, Science Magazine, Discover, Newsweek, Popular Mechanics, Sports Illustrated and more.

The Corporate Career - a 17-year diversion
But Jim had many other interests that he also pursued vigorously, including writing, graphic design, and the then new discipline of desktop publishing on Macintosh Computers. This ultimately led Jim to leave the U of R for a career in marketing and communication at Rochester General Hospital, Frontier Corporation, Global Crossing and Unity Health System.
After this 17 year diversion from his true passion, Jim was involuntarily separated from Unity Health System on December 31, 2013, downsized out of his job due to Unity's impending merger with Rochester General Hospital.

A layoff - and a renaissance
It was literally the day after his layoff when Jim began shooting almost nonstop every day - for up to eight hours each day between shooting and post processing his images. During the brutally cold winter of 2014, he consistently braved up to -35 degree wind chills and traversed dangerous ice mountains on Lake Ontario and elsewhere to capture some of the hidden beauty in what was otherwise an ugly and freezing cold winter.
Living on Lake Ontario, he had direct and easy access to the amazing ice world that was transforming before his eyes every day.
Jim imagery of the brutal cold winter began to capture the imagination of tens of thousands of people across Western New York and across the country.

It was this period which helped to catapult his career into overdrive. He was interviewed on national television regarding his winter photography (The Weather Channel) and was featured on local media numerous times, including a feature story on Time Warner Cable News and the Democrat and Chronicle newspaper. And his social media presence began to flourish.

Due to the explosive growth of his new business, Jim opened his own gallery in Rochester in the Anderson Arts Building in the neighborhood of the arts. His grand opening was on May 1, 2015 and was attended by hundreds of fans and well-wishers. Although it initially opened as a gallery, it also became his photo studio and photography classroom. This fulfilled a 35-year dream that Jim had to open his own gallery.

Today, Jim is still vigorously pursuing his dream. He is passionate about teaching photography classes in his gallery, doing professional photography - including commercial photography, editorial, portraiture and architectural photography - and he sells his fine art photography out of his gallery in Rochester.
Jim was recently voted 'Rochester's Best Photographer' in City Newspaper's annual reader's poll for the second year in a row.