Nature/Wildlife
Photos by Jim Montanus
Snowy Owl on Lake Ontario in Rochester, NY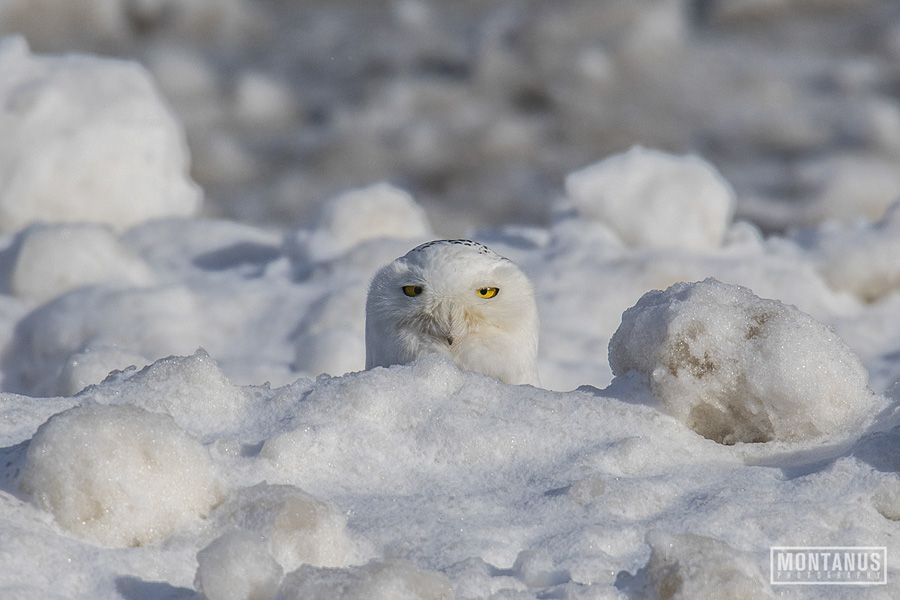 Snowy Owl at Crescent Beach Hotel on Lake Ontario in Rochester, NY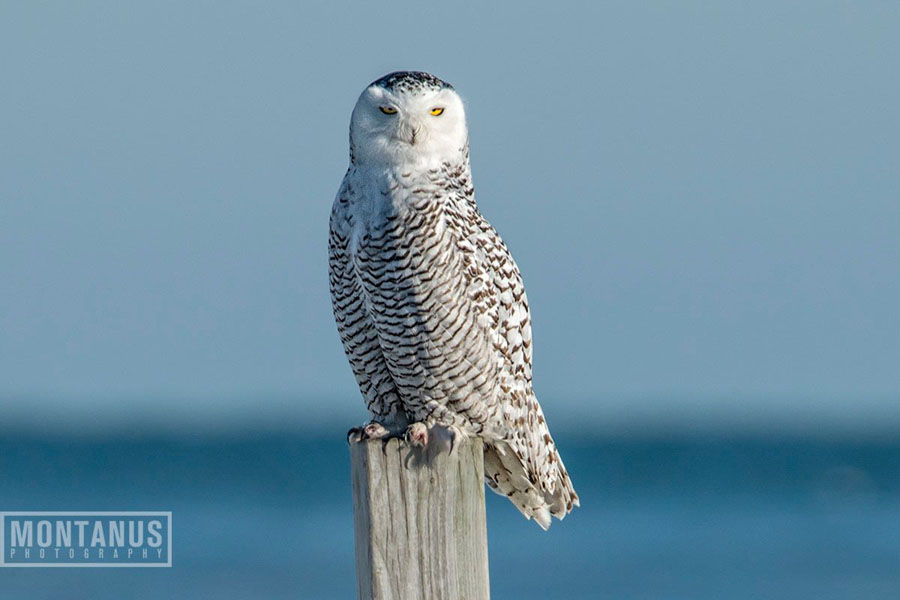 Juvenile Eagle over Tioga Hammond Lakes near Wellsboro, PA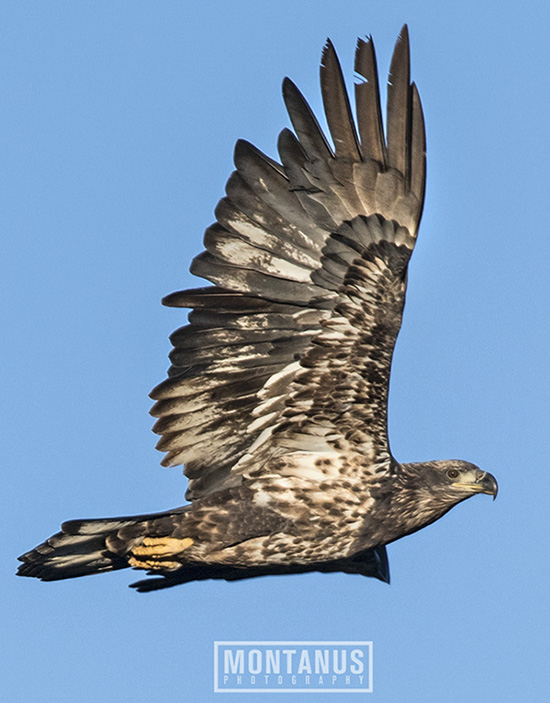 Red-tailed hawk at Mendon Ponds Park in Rochester, NY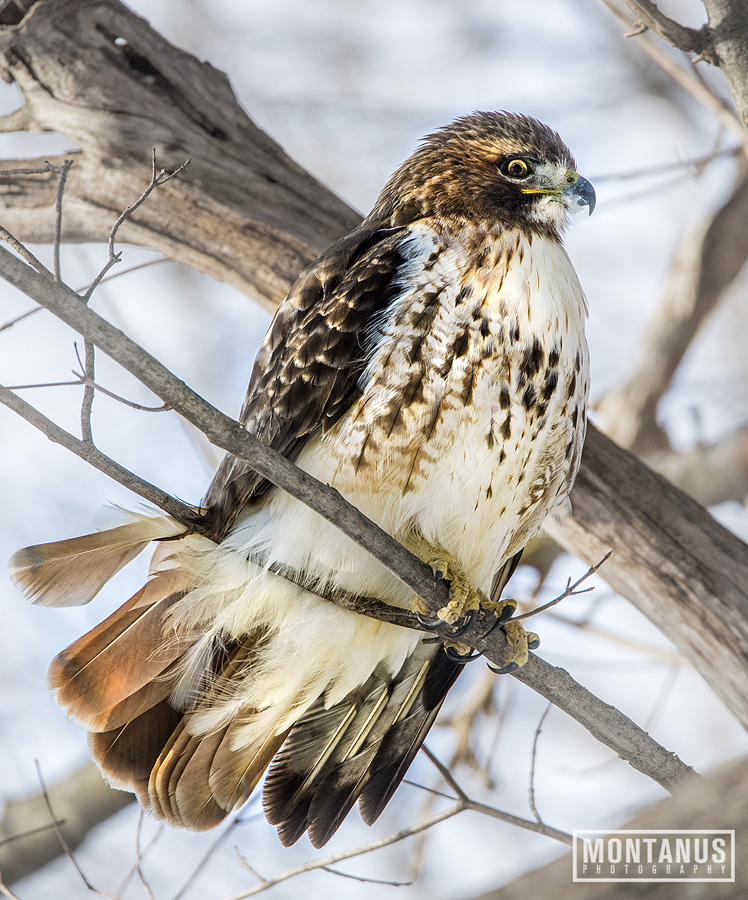 Osprey near Mays Point, Montezuma Wildlife Refuge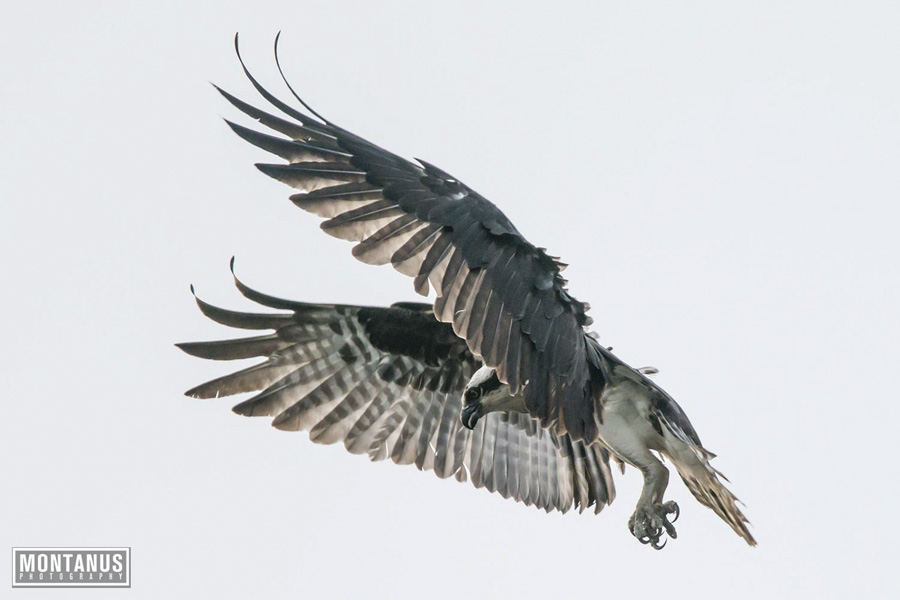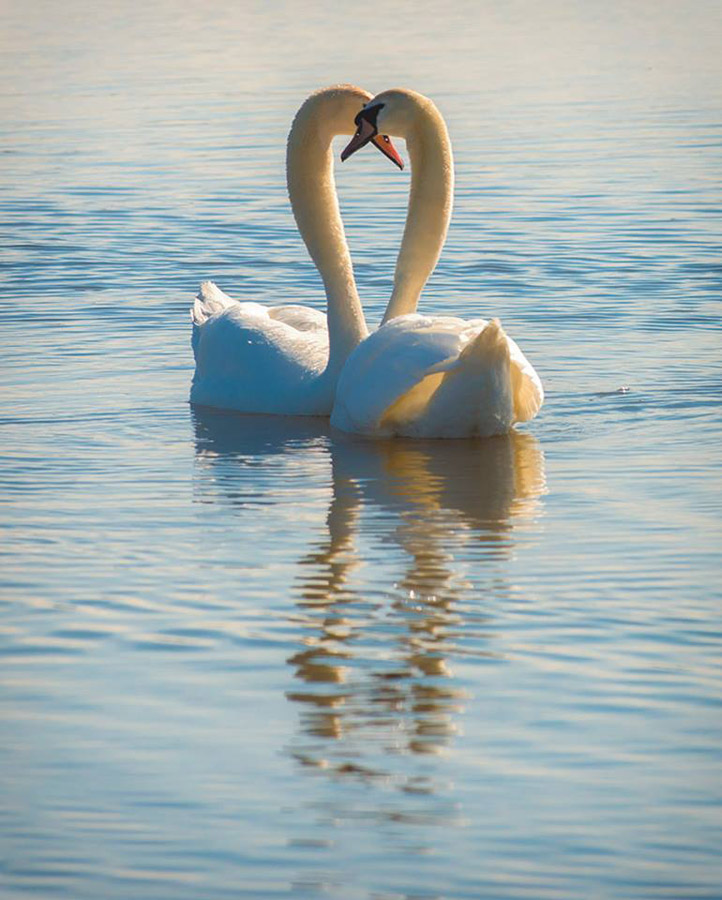 Snowy Owl on the ice on Lake Ontario in Rochester, NY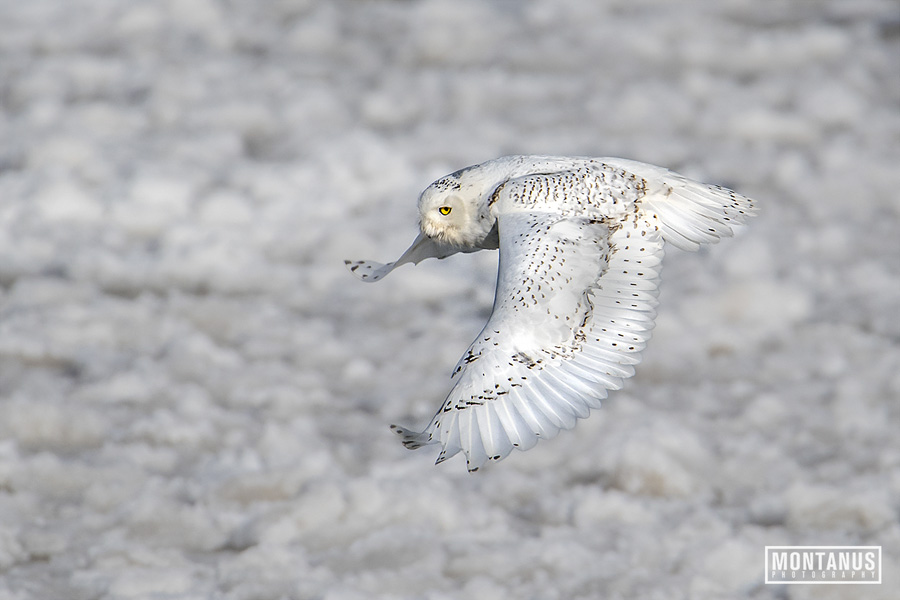 Swan family at Fairhaven Beach State Park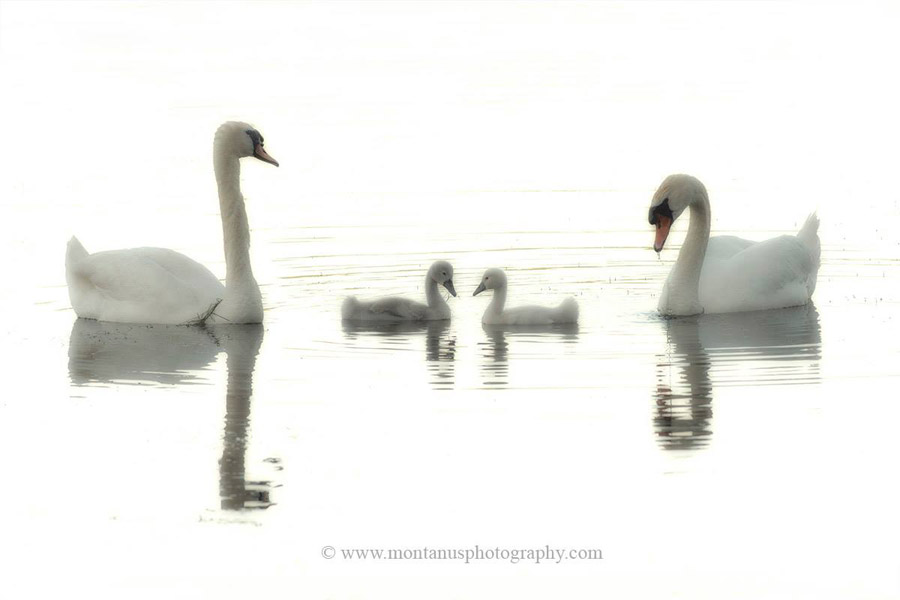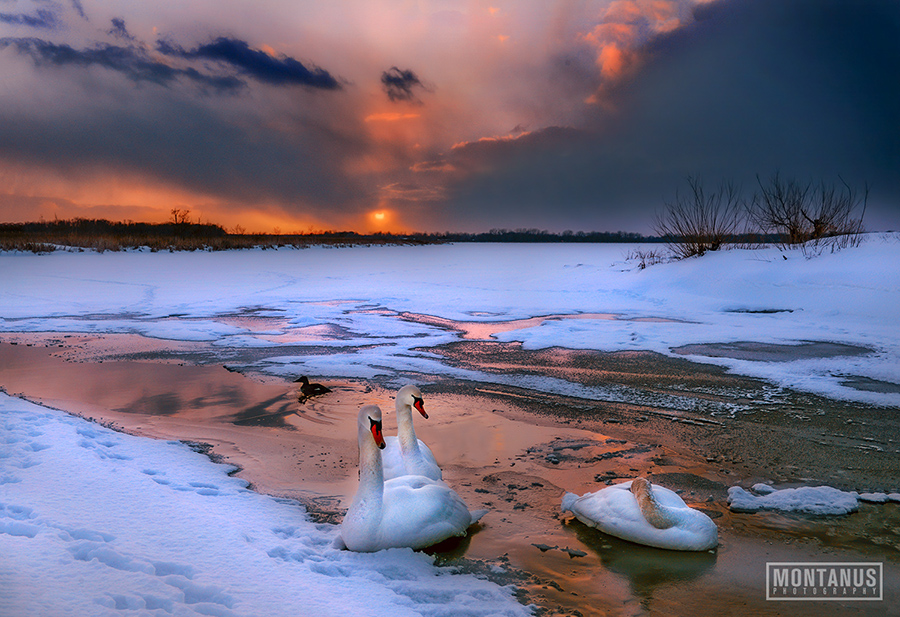 Swan, Braddock Bay Fish and Wildlife Management area, near Rochester New York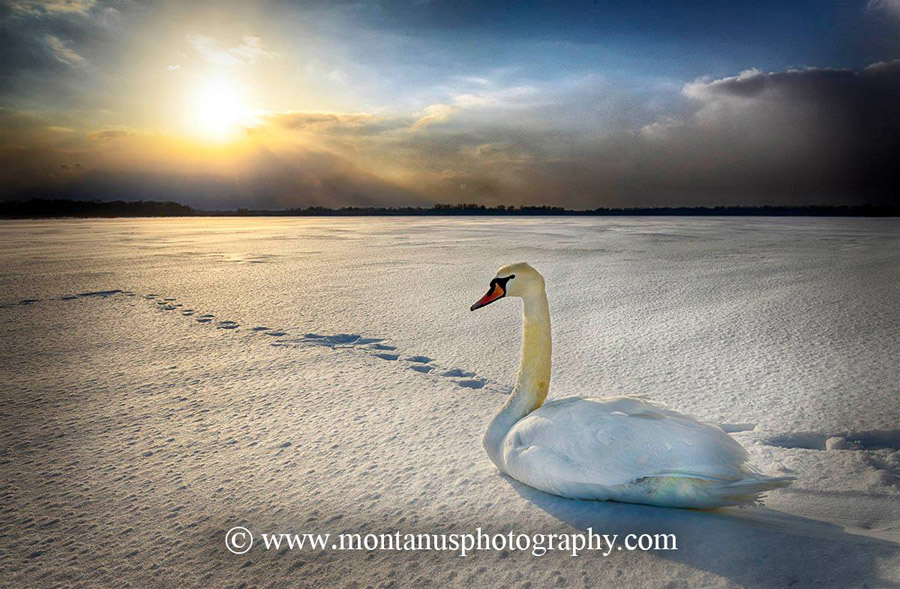 Blue Jay at Mendon Ponds Park in Rochester, NY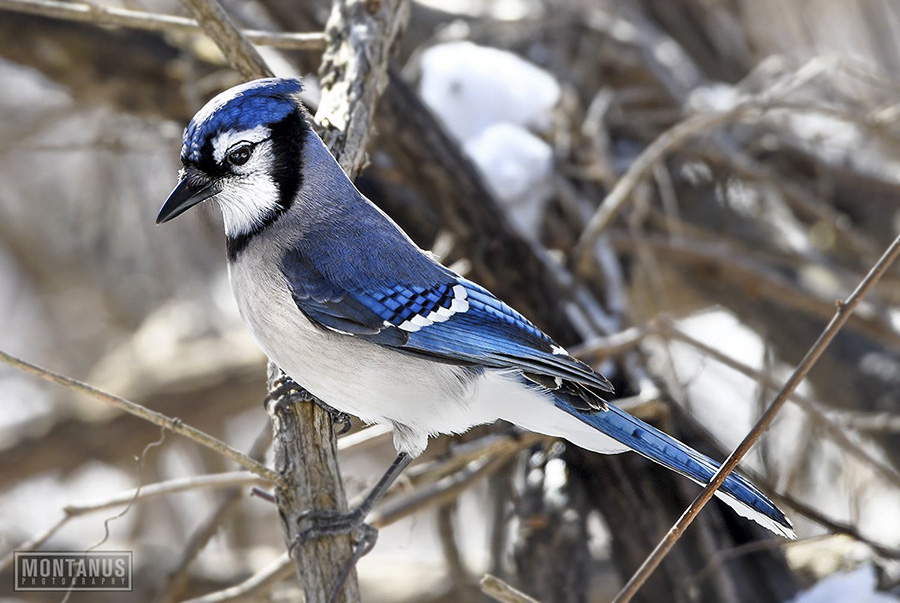 Female Cardinal at Mendon Ponds Park in Rochester, NY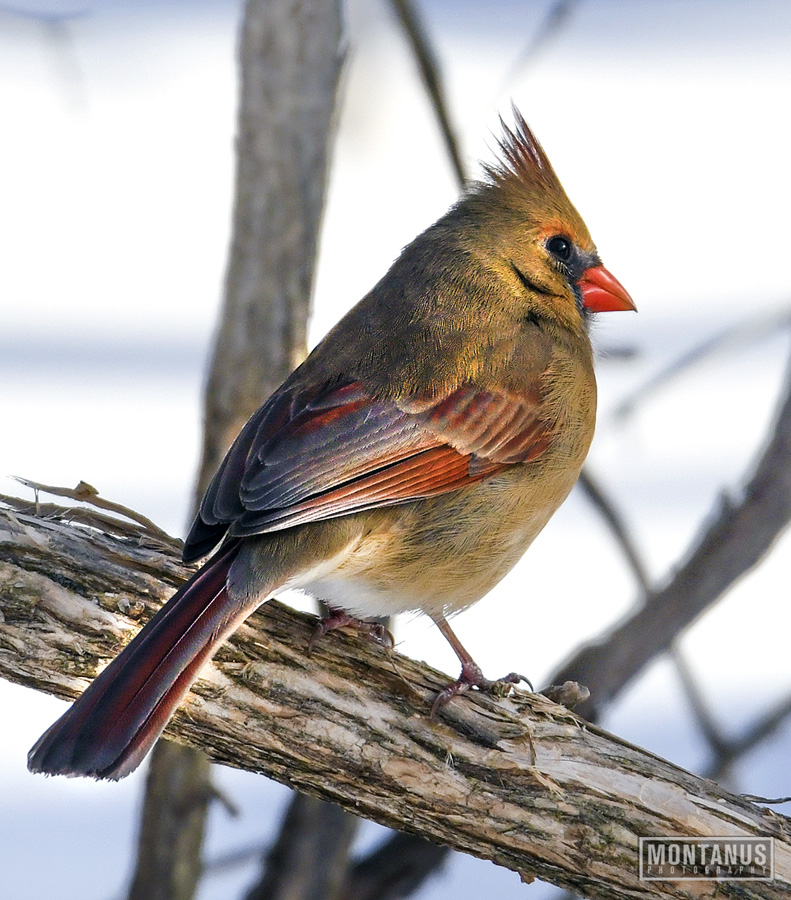 Male Cardinal at Mendon Ponds Park in Rochester, NY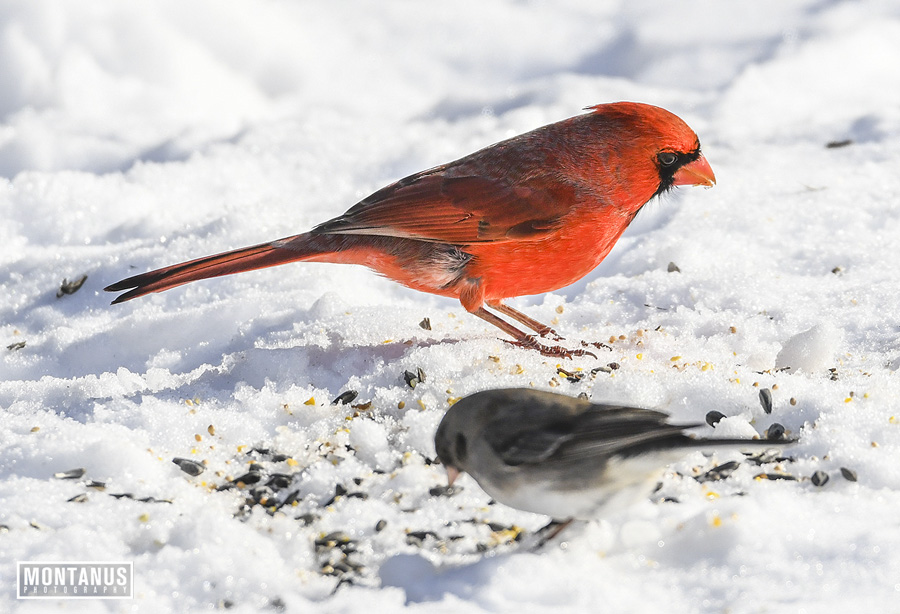 Downy Woodpecker at Mendon Ponds Park in Rochester, NY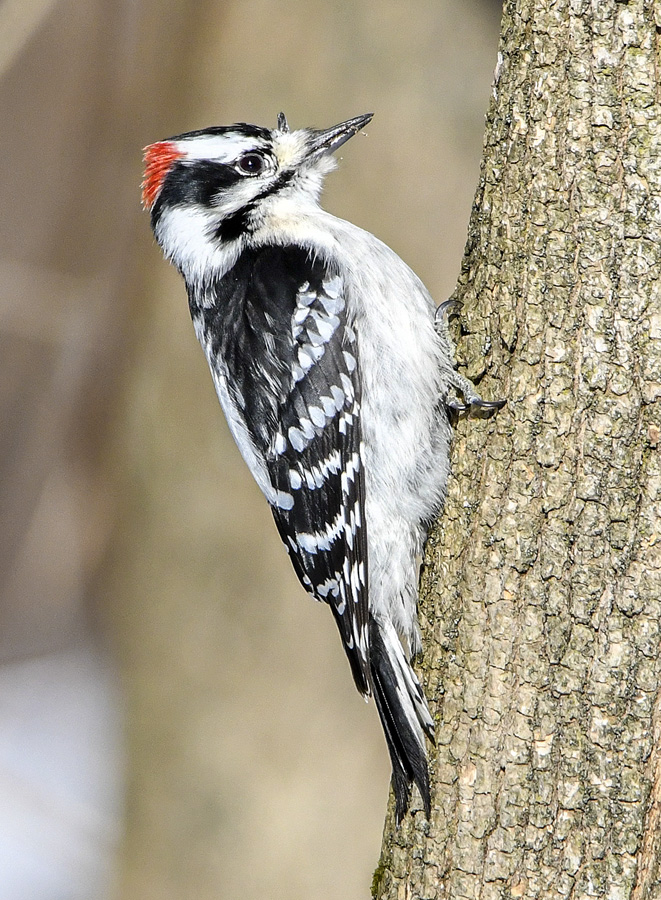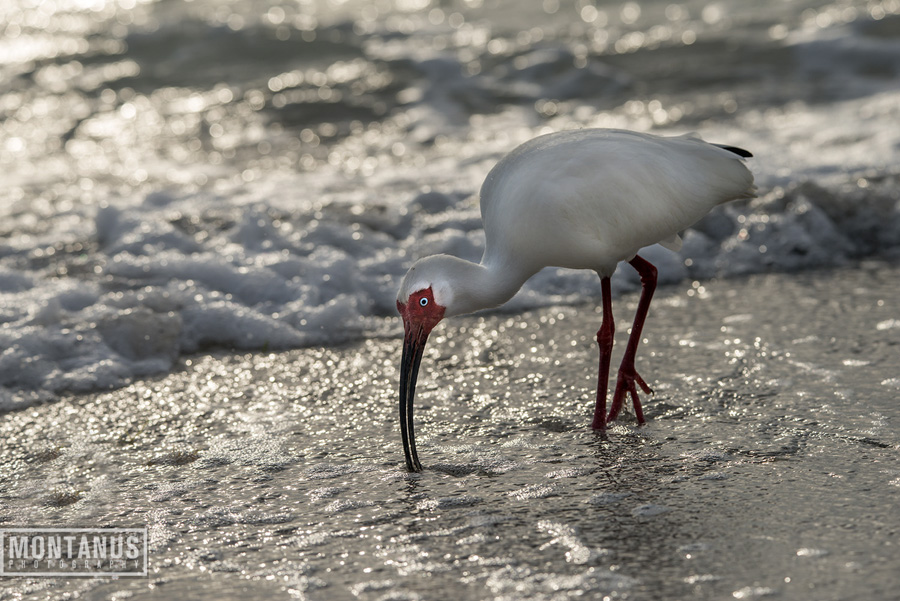 Big Horn Sheep, Zion National Park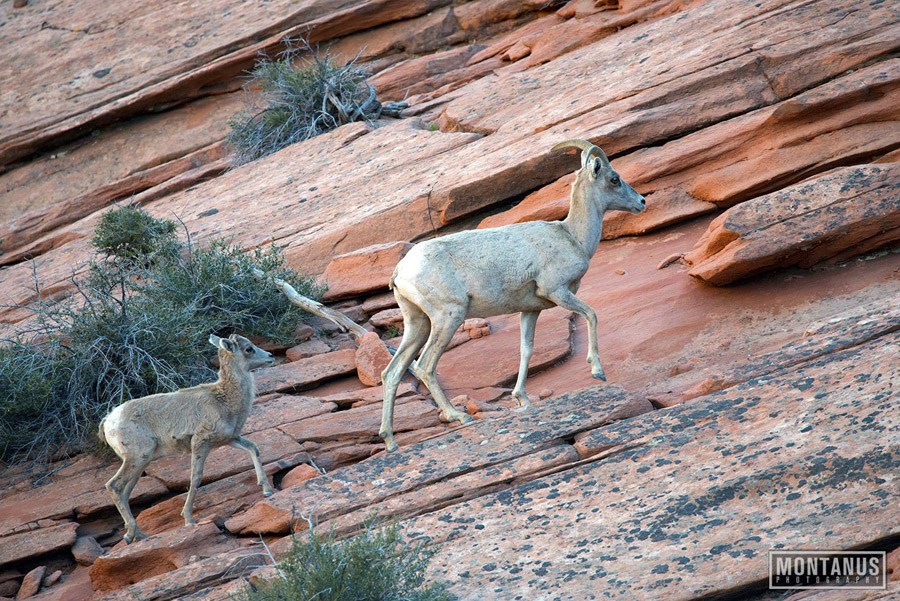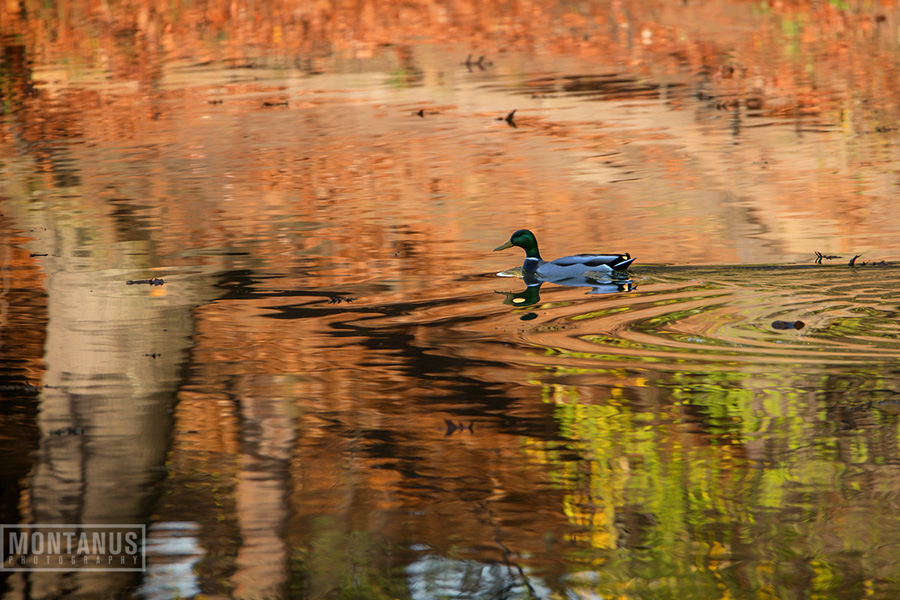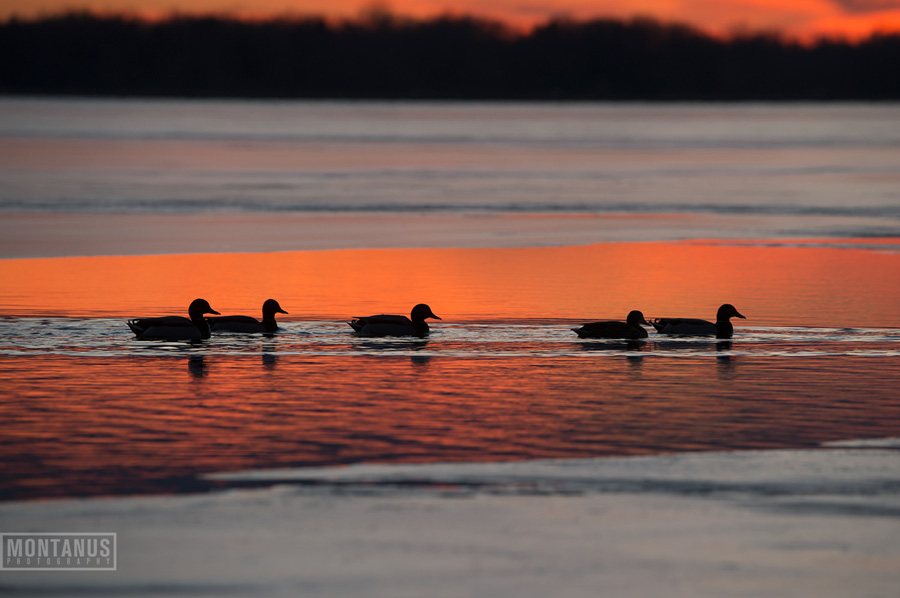 Bald Eagle over Long Pond in Greece, NY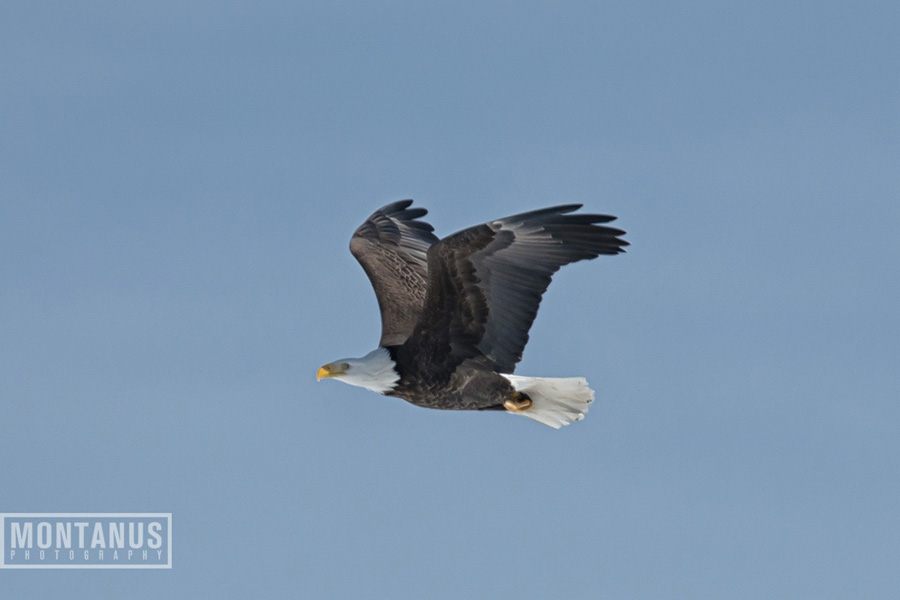 Blue Heron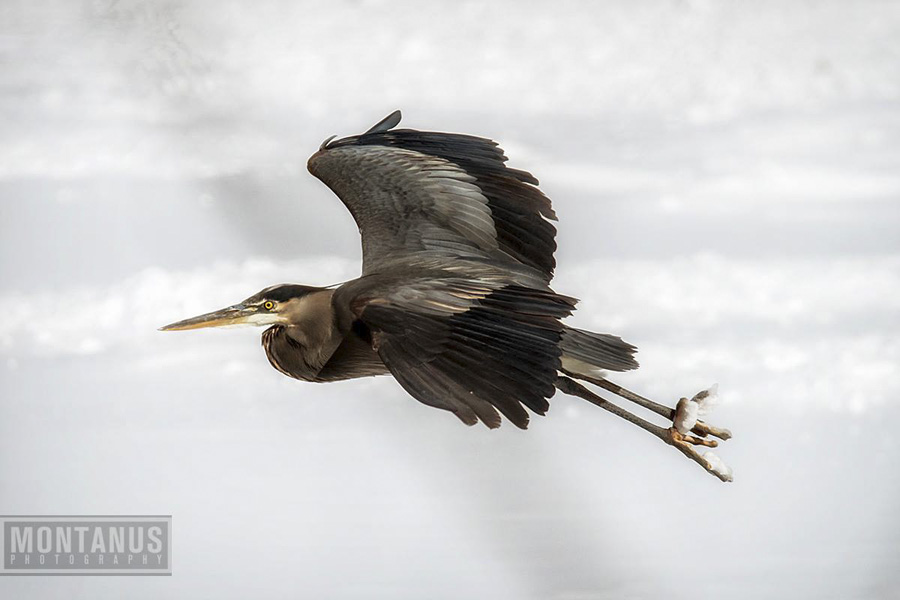 Horned Grebe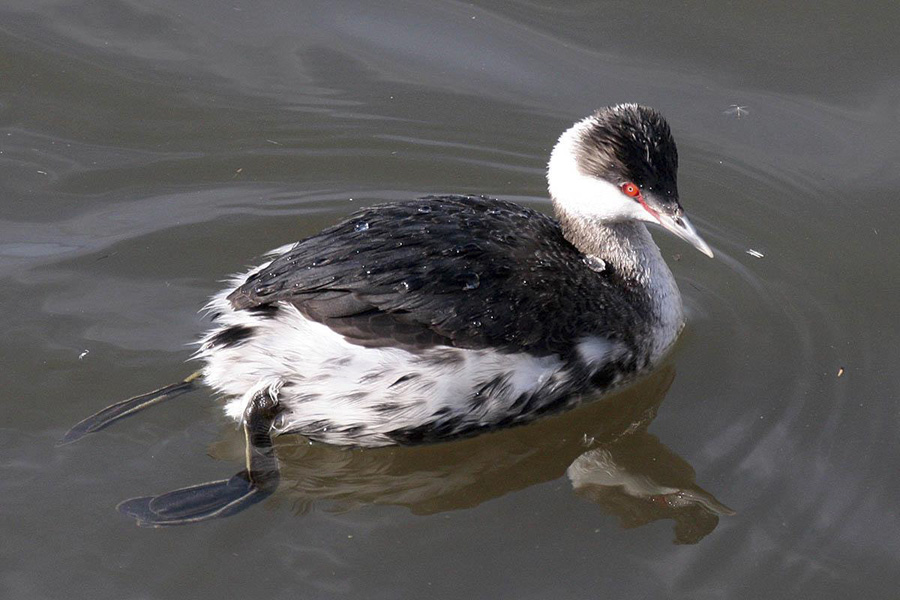 Red breasted Merganser with two Canadian Geese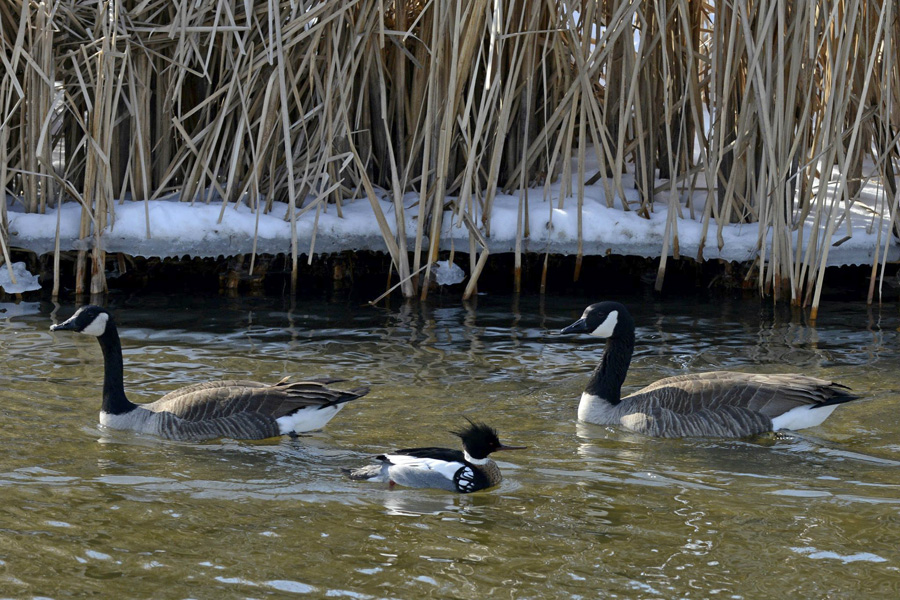 Genesee River in downtown Rochester, NY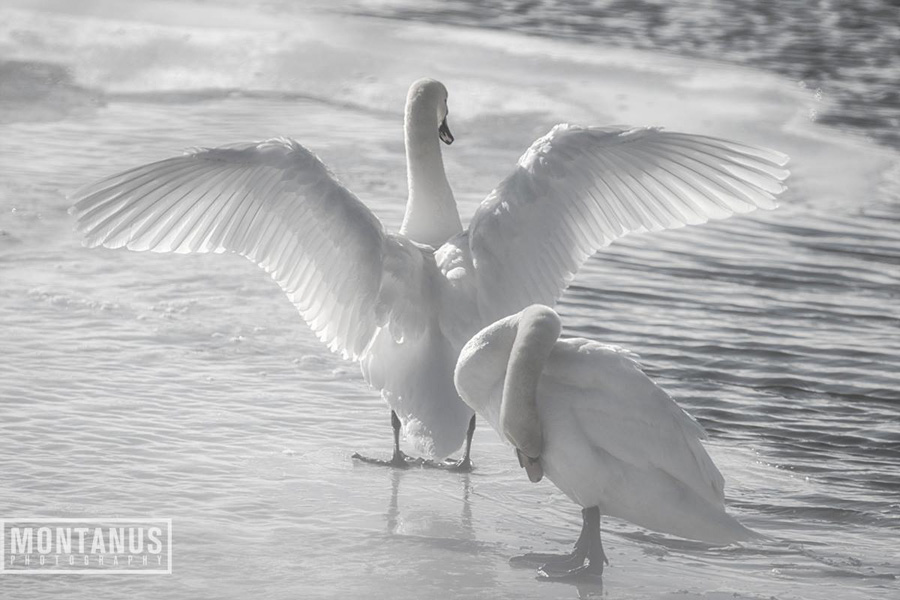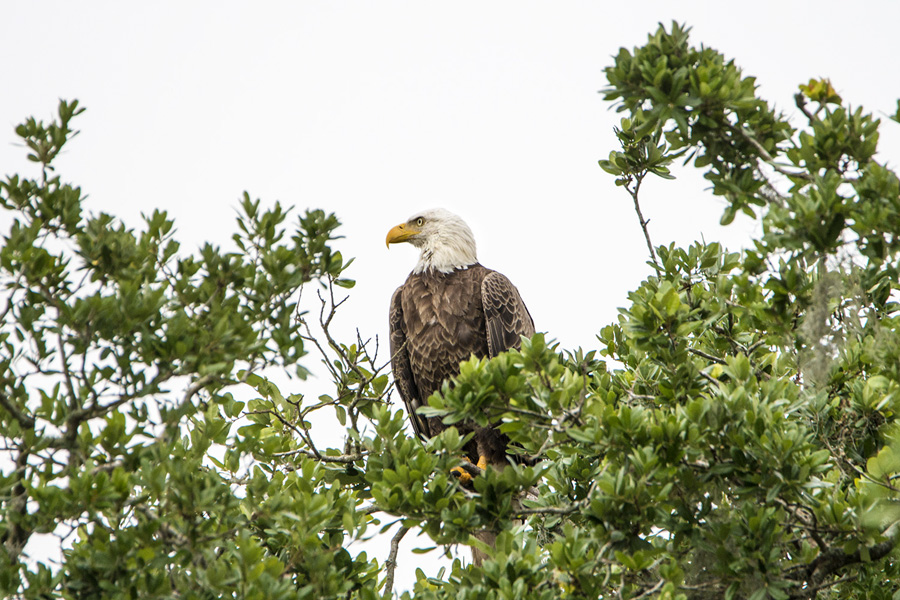 Long tail duck on Long Pond in Greece, New York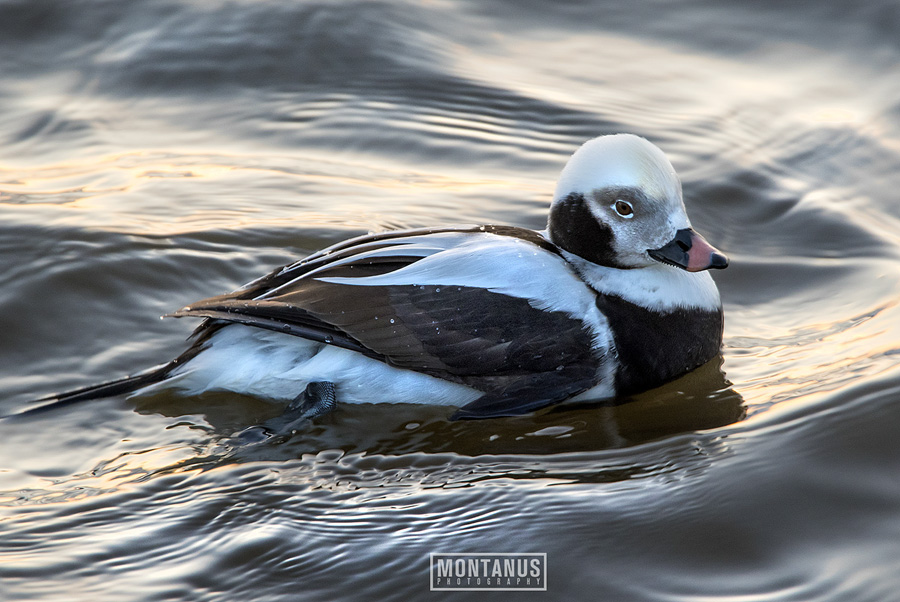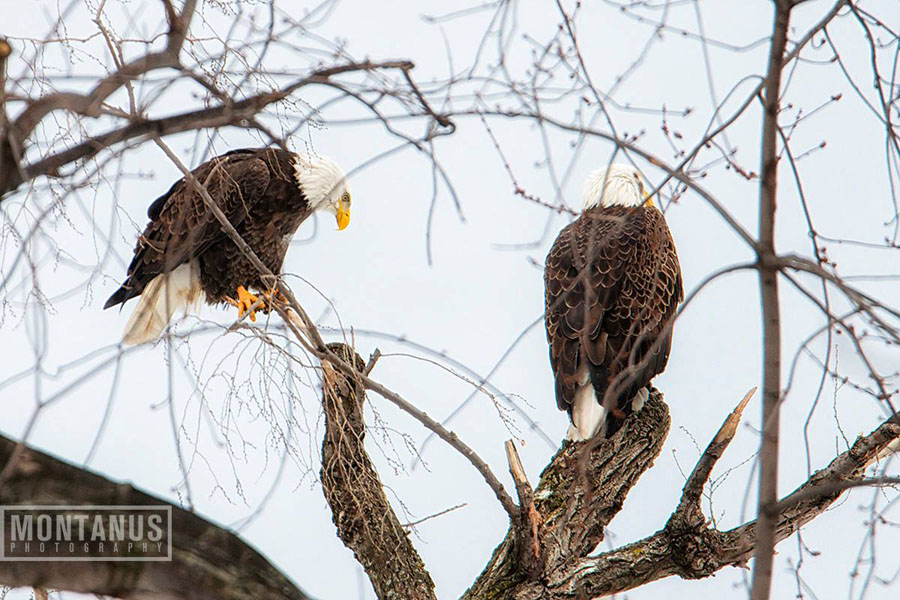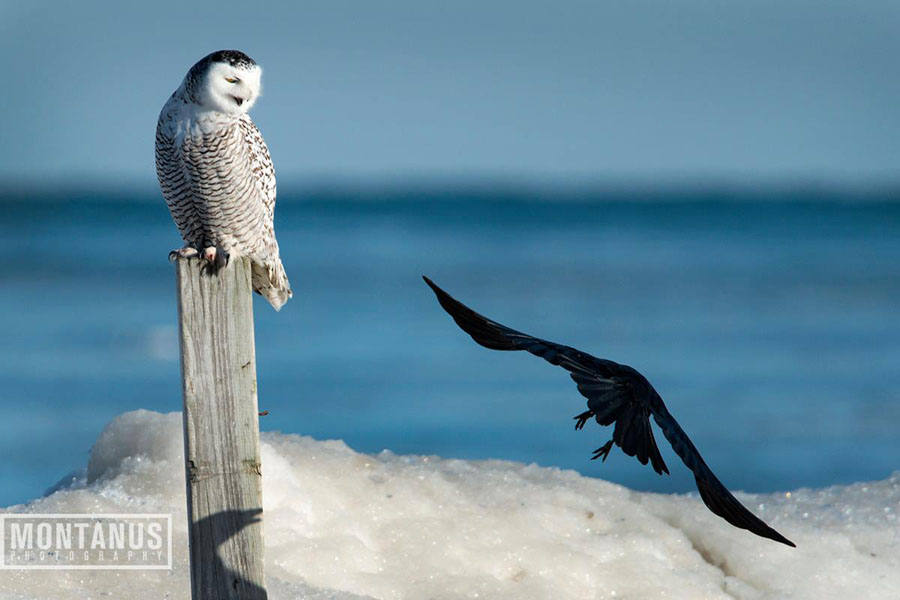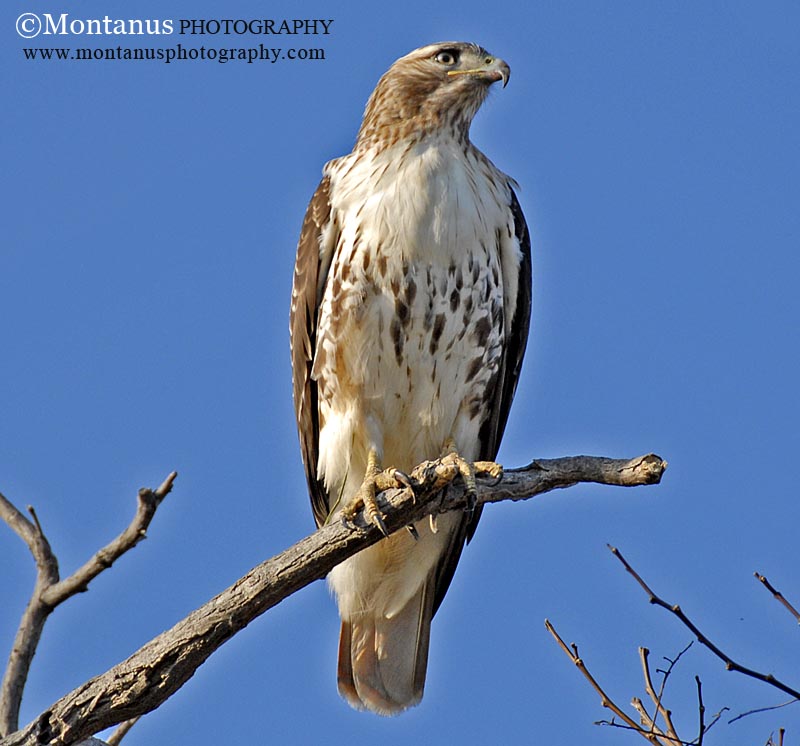 Geese over Point Breeze New York, thirty miles west of Rochester New York.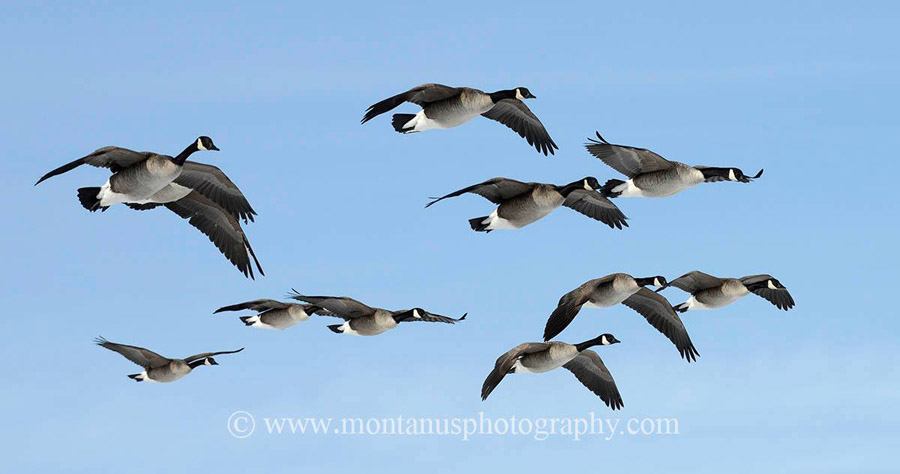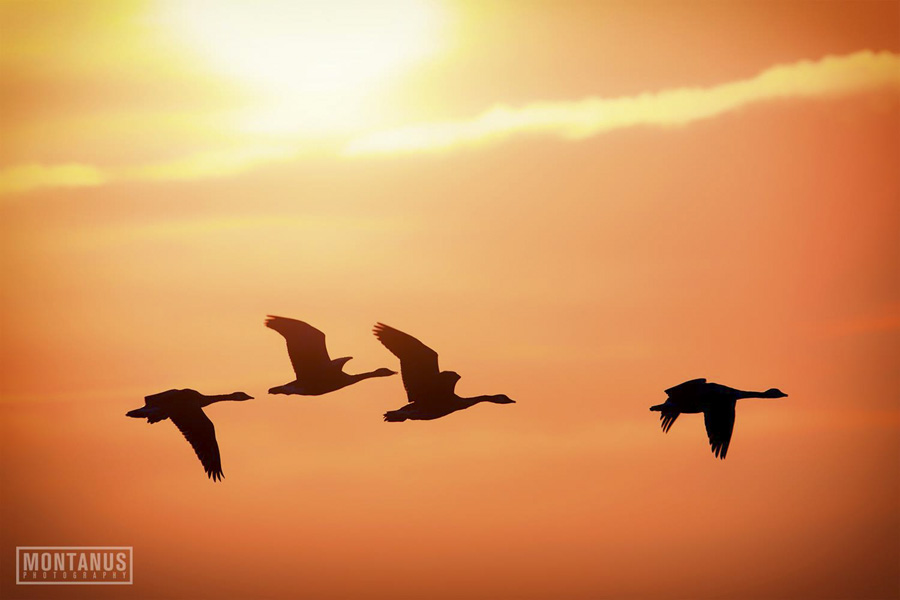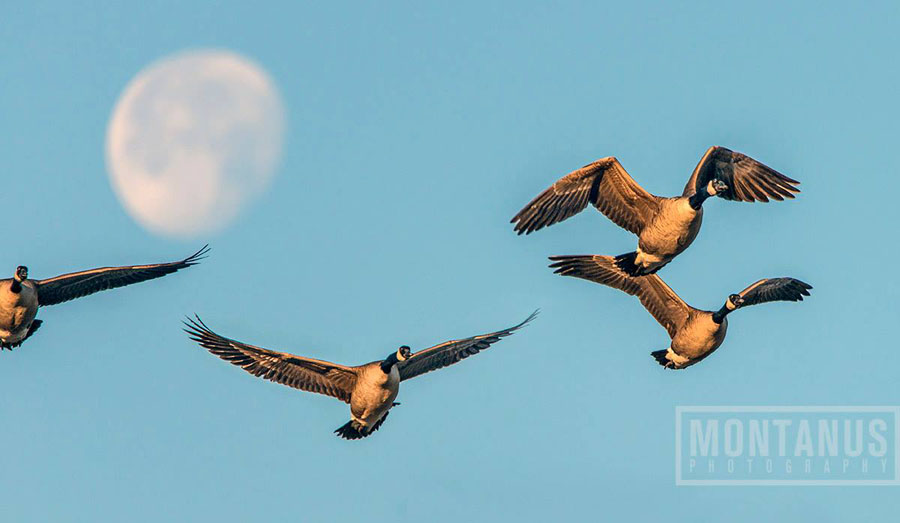 Swans, Braddock Bay Fish and Wildlife Management area, near Rochester New York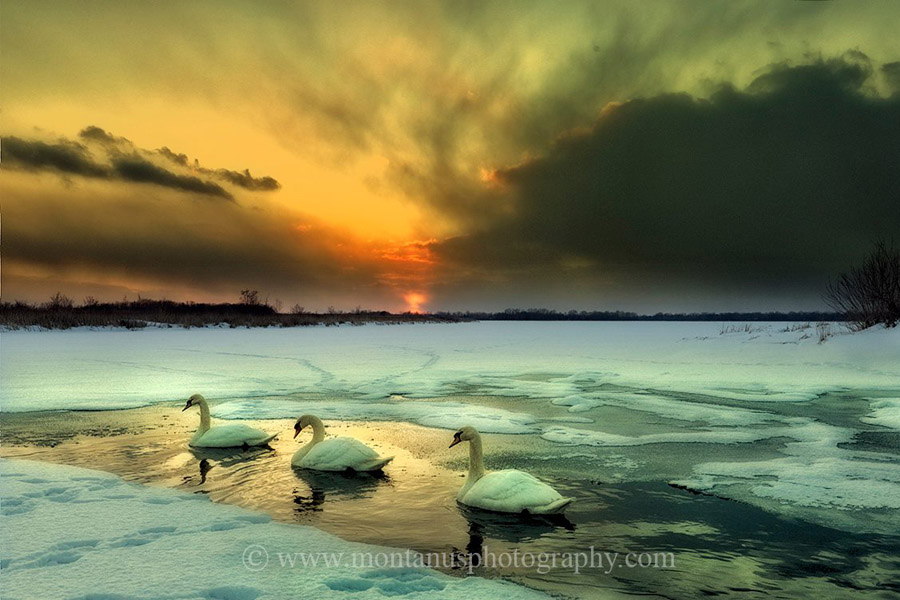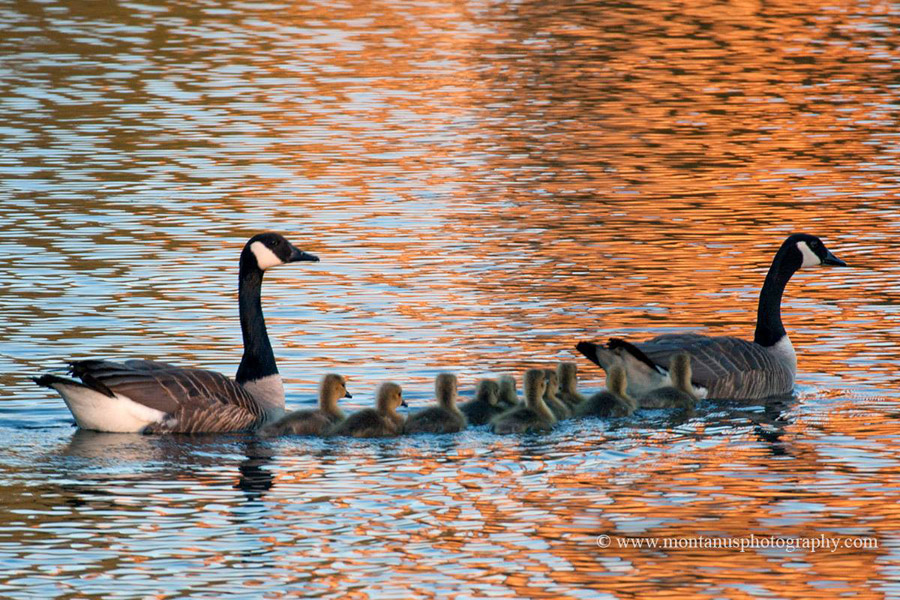 Rose Marsh on Lake Ontario in Greece is a very popular place for boaters to anchor up and hang out on hot summer days. But it's also a unusually pristine natural area - which consists of a beautiful beach and a shallow water bay-marsh complex which provides excellent waterfowl nesting, resting and feeding habitat, all part of the Braddock Bay Fish and Wildlife Management Area, Sometimes it's difficult to appreciate the beauty of this place when there's a hundred boats (including me) hanging out. But not today. It was just incredibly beautiful out there. Even though it's right around the corner from Braddock Bay, it has an incredible feeling of remoteness. The fact that it was a near perfect day on Lake Ontario sure didn't hurt. It's funny that we're getting our summer in September, kind of like last year. The water is still crystal clear after being messed up all summer. And the lake was like a sheet of glass all day - very rare that it happens.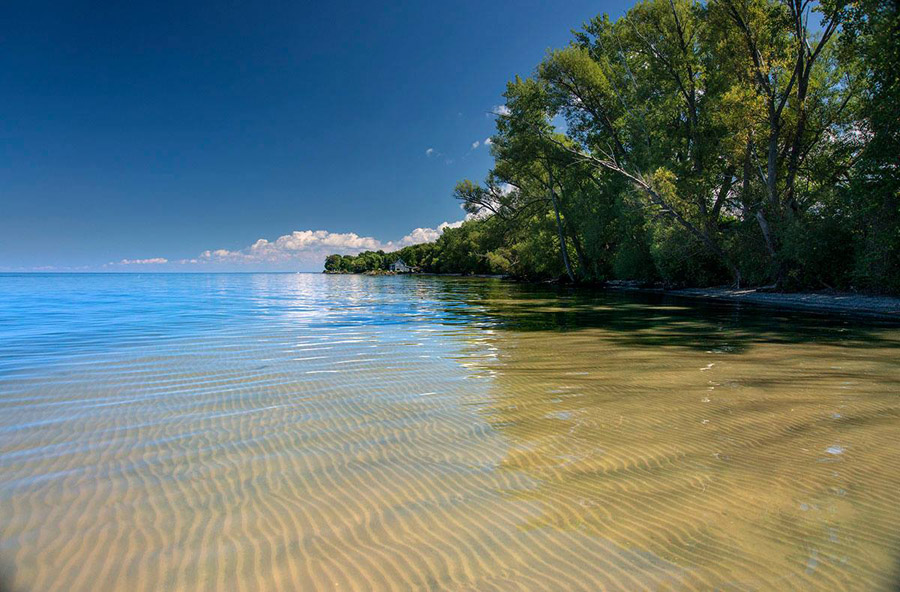 Swan, Braddock Bay Fish and Wildlife Management area, near Rochester New York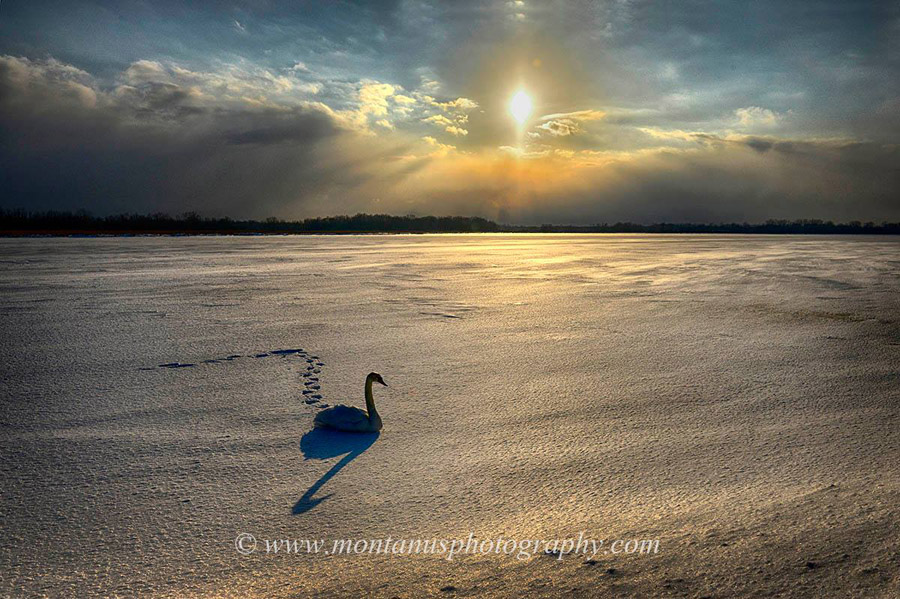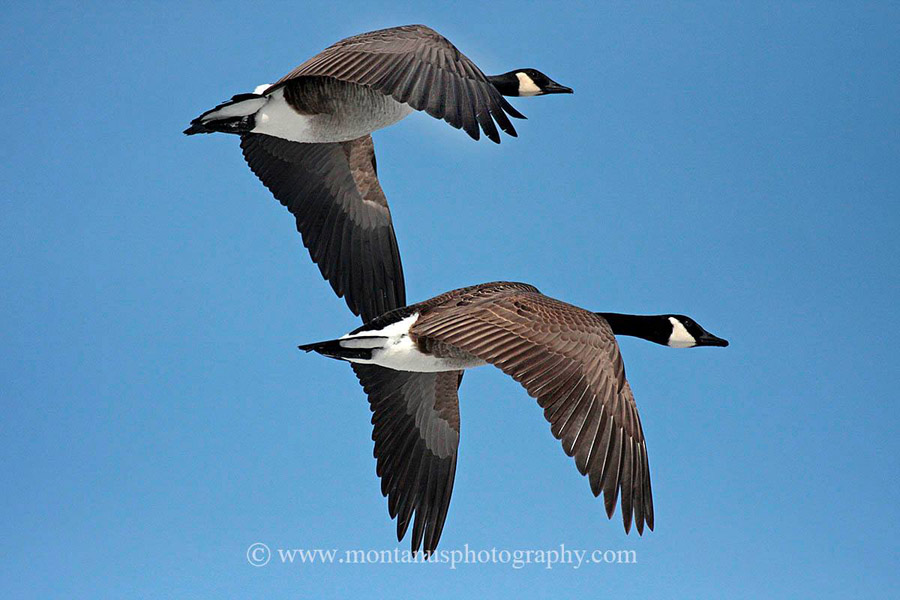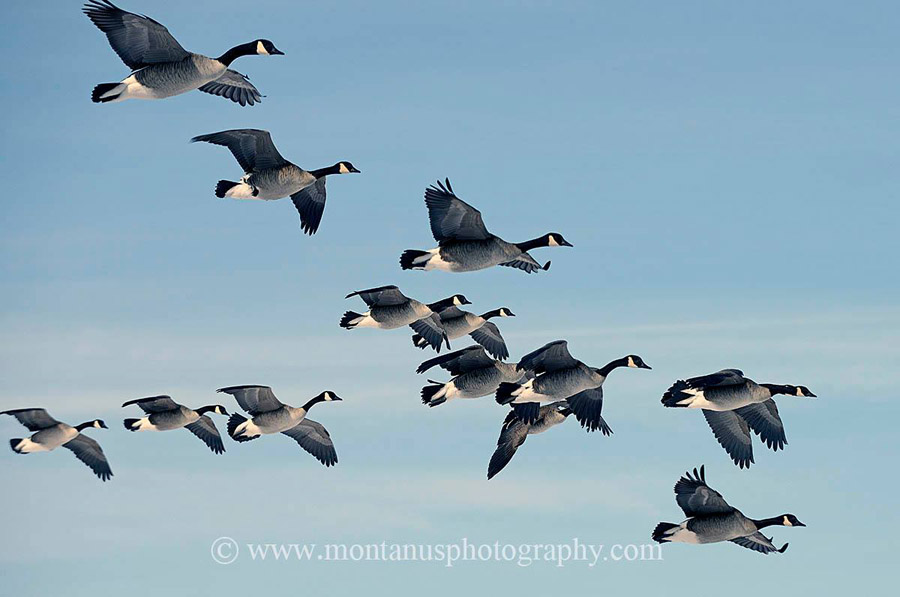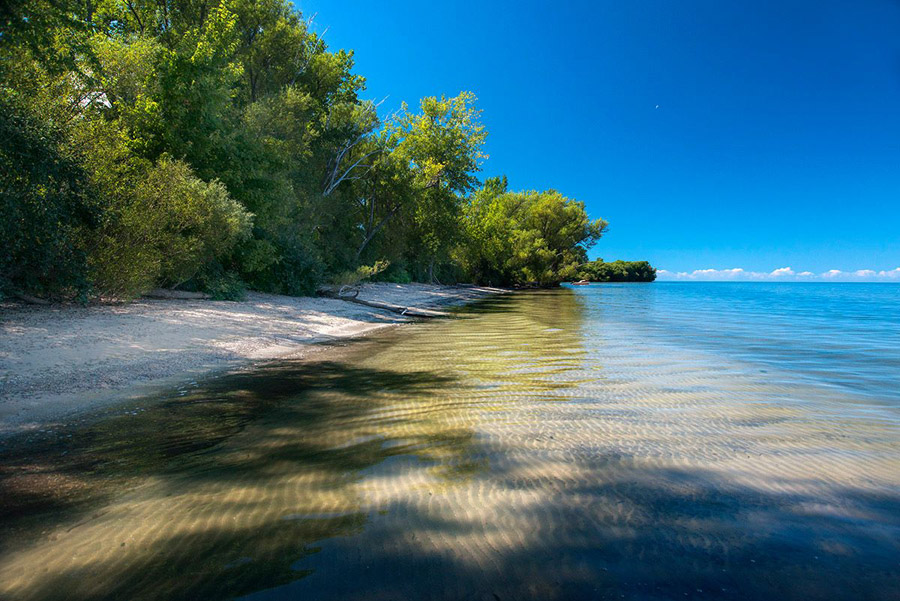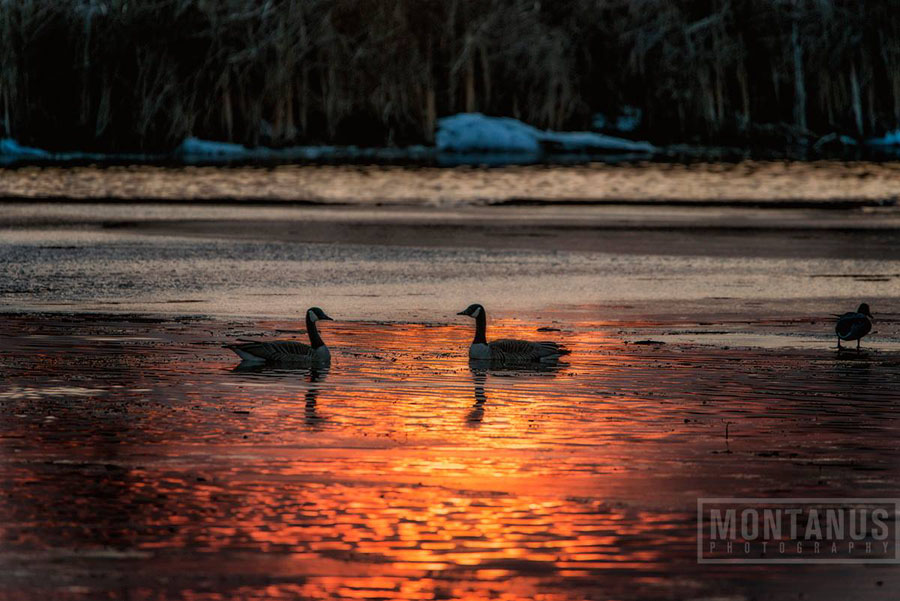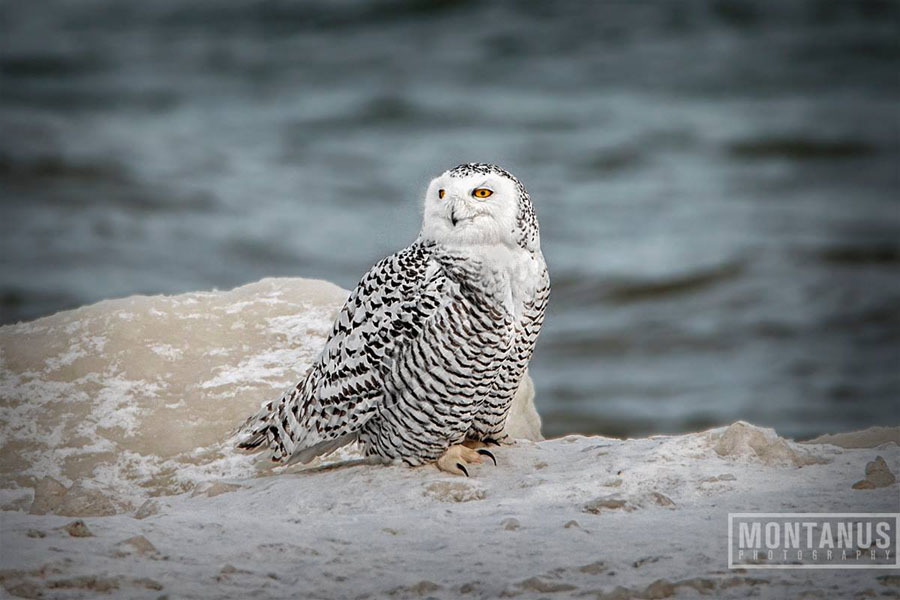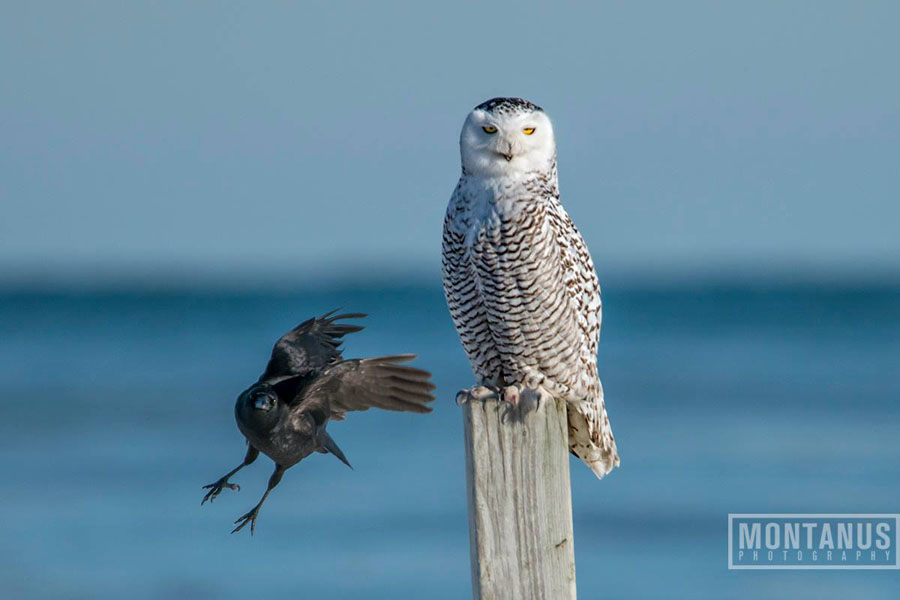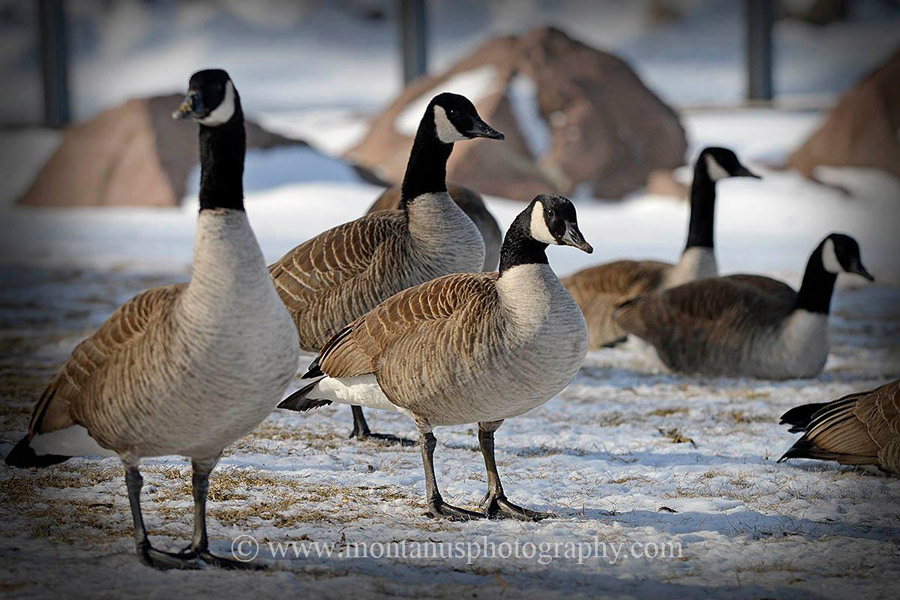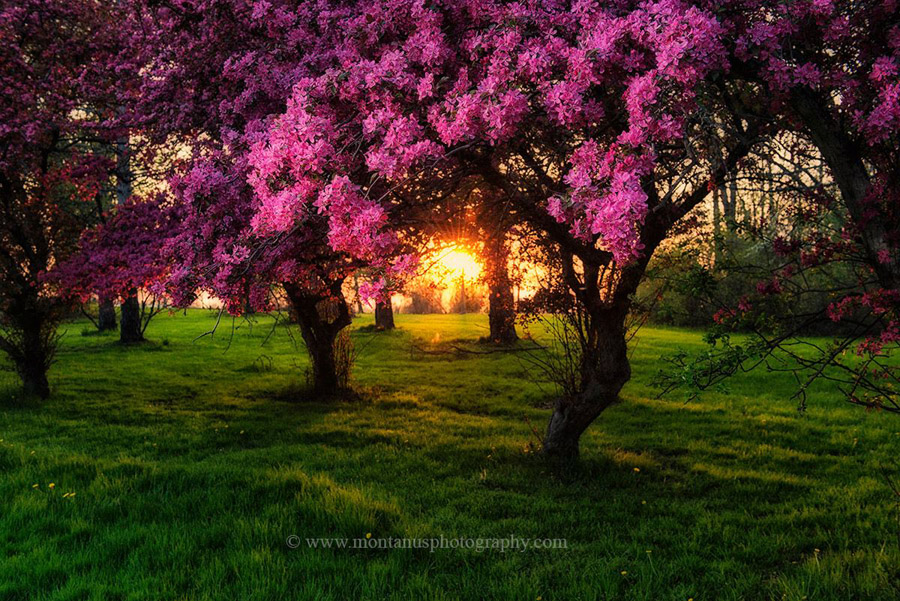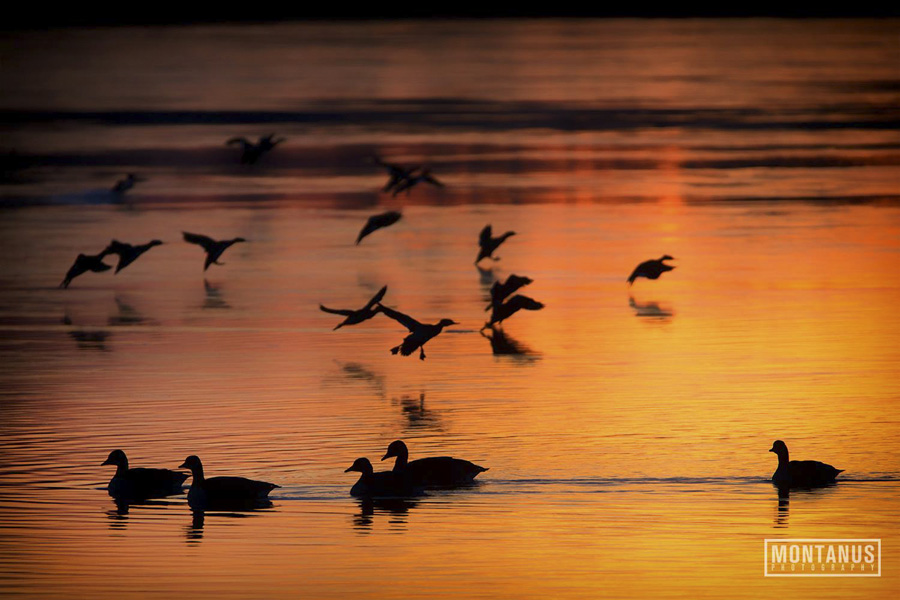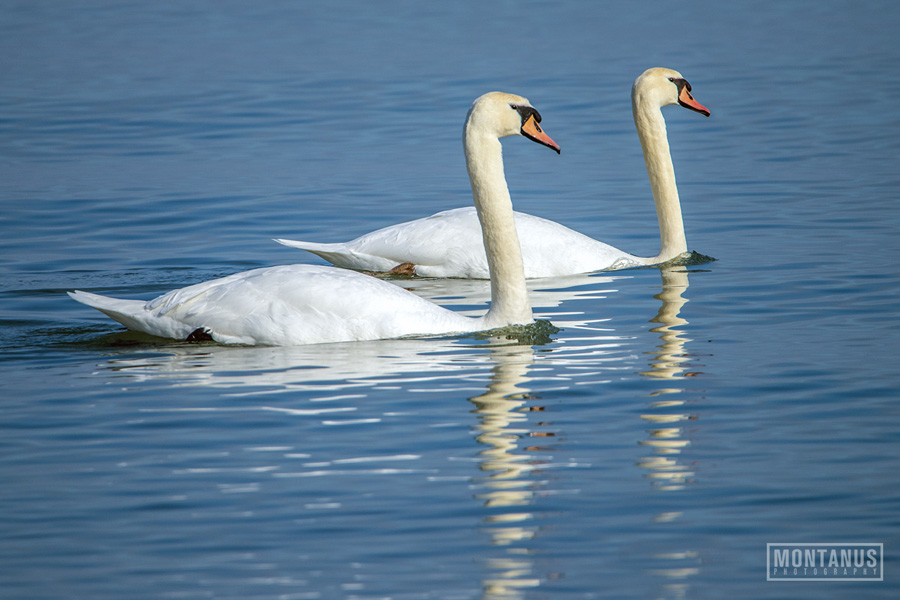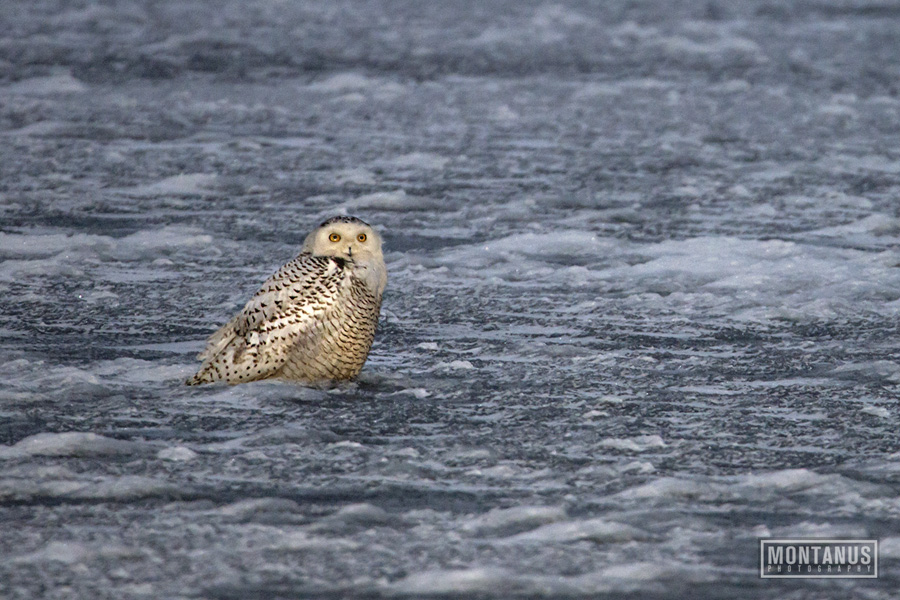 Swans on Buck Pond, Superbowl Sunday, 2011