Introducing Photography tours and excursions
by Montanus Photography!

Have fun, meet people, great photography and let us do the driving
Contact us to sign up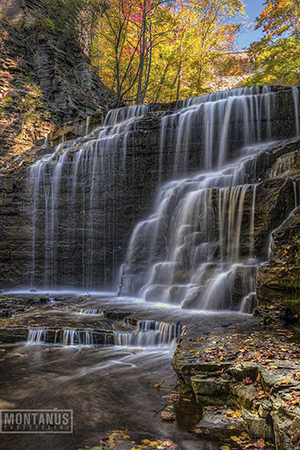 For Montanus photography tours, you don't necessarily need an expensive camera, nor do you need to be an expert. While we have an itinerary for the day, unplanned stops and unexpected adventures are always a possibility.
We will be traveling in a 15 person passenger van, however for your comfort, we will only be taking 10 people. Our tours are fun and memorable. Hope you can join us!
For participants who cannot hike, we will also have easy options at each stop.
Upcoming Montanus Photography Excursion dates!
I'm excited to announce two new photography tours for the months of August and September.
On Saturday, August 19th we're headed West on my all time favorite Sunday drive down the Seaway Trail.
The plan is to travel down Route 18 from Rochester, making stops at quaint little villages like Point Breeze, Olcott, Wilson Harbor, Fort Niagara and more. Then we'll take the scenic Niagara River parkway through Lewiston and take in the Buffalo Water Front and Silo City--possibly even a stop at the now infamous Buffalo Psychiatric Center to tour the amazing architecture.
Then on Saturday, September 16th, we are going back to the Finger Lakes for the long-awaited "Waterfall and Other Amazing Sights" tour. The leaves will probably be starting to turn, or may be nearing peak when we visit the beautiful Finger Lakes again. This time we are planning to visit waterfalls along the way and, who knows, maybe stop in at a winery. These excursions are both $150 per person with a limit of 10 reservations per excursion.
"If you haven't been on one of Jim's photography excursions before, let me tell you that there is no better way of learning how to take amazing photos than to be in the field with Jim, learning in the environment how take the shots you want to take with your own equipment. The two excursions I attended were a lot of fun and laughs, as well as being educational."
With Jim Montanus as your tour guide, of course our main goal is taking great pictures and learning photography as we go. But the day will also be filled with fun, laughs, camaraderie and adventure.
Subscribe to our Excursion email list and we'll inform you of new trips as they become available, including Watkins Glen, Niagara, Olcott, Point Breeze, Wilson Harbor and much more!